Discover our high quality detergents with 30% off !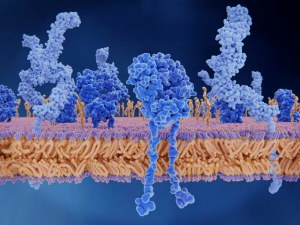 Offer n° 2021-DETERGENTS valid until 31/12
/2021
Detergents are amphiphilic compounds with well-segregated polar and apolar domains that have measurable aqueous solubility as both aggregates and as monomers. Detergents belong to a class of compounds called surfactants, which are surface active agents that reduce interfacial surface tension in mixtures (i.e., oil and water) by
adsorbing to interfaces. Detergents are useful in a wide variety of applications including: polyacrylamide gel electrophoresis (PAGE), membrane permiabilization, membrane dissolution, inclusion body solubilization, lipid raft preparation, and membrane protein solubilization, biochemistry, crystallization, and manipulation. Detergents are also useful as model membranes for in vitro studies and as vehicles for protein/DNA/drug delivery.
Non-ionic detergent for the solubilisation of outer-membrane proteins

Purity (HPLC) Min 99%

Sizes 1g, 5g, 25g
CAS number 69227-93-6
Formula C24H46O11
Molecular Weight 510.62

Non-ionic detergent for the solubilisation of outer-membrane proteins
Purity (HPLC) Min 99.5%
Sizes 1g, 5g, 25g
CAS number 69227-93-6
Formula C24H46O11
Molecular Weight 510.62
Neopentyl glycol detergent that can be used to maintain the stability of membrane proteins
Purity (HPLC) Min 98%
Sizes 1g, 5g, 25g
CAS number 1257853-32-9
Formula C₂₇H₅₂O₁₂
Molecular Weight 568.69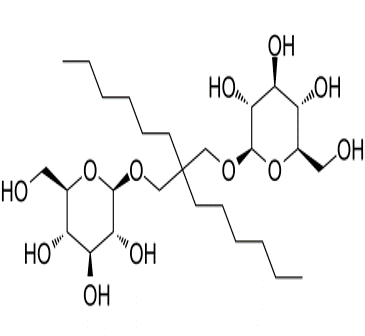 Detergent for the solubilisation and stabilisation of membrane proteins
Purity (HPLC) Min 98%
Sizes 1g, 5g, 25g
CAS number 1257852-96-2
Formula C₄₇H₈₈O₂₂
Molecular Weight 1005.19